What is Referral Program - Refer & Earn?
The referral program is to refer a friend/family and earn an RM50 reward when they complete their first Dash Job.
---
How to Refer & Earn?
---
How to Check My Referral Count?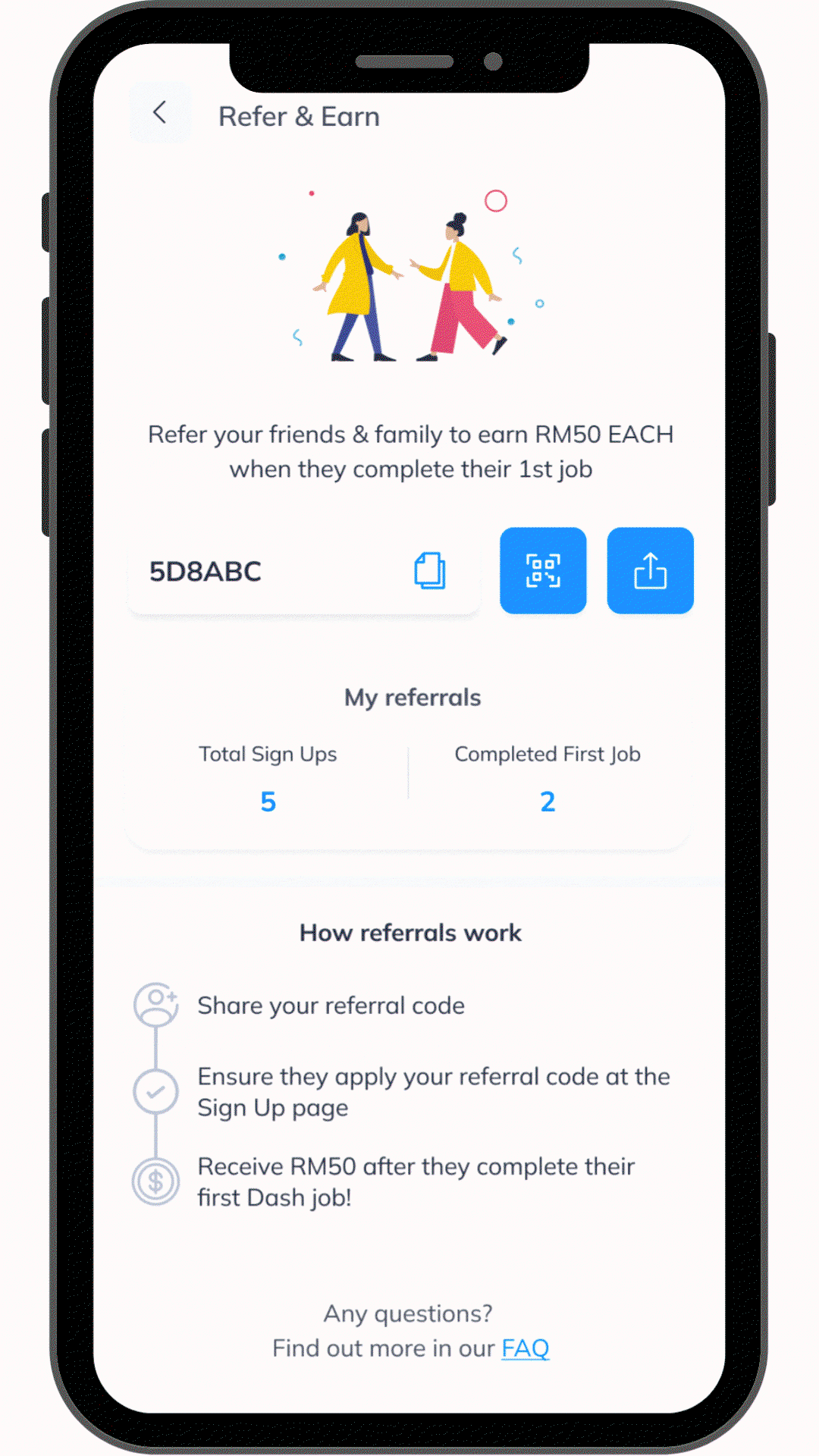 Note: Please ensure your Referral Code is shown when your friends/family sign up with your referral link/QR.
---
Frequently Asked Questions (FAQ)
When will I get my incentives?

The following week after your referral has completed his/her first job (along with your weekly payment).
I am not a Dasher. Can I join this program?

No, you have to be a Dasher to join this program.
If my friend/family has already signed up and already is a dasher but has not completed their first job yet, can I give them my referral link and refer them?

No, this program is only eligible for someone who has NOT signed up before.
Do I still get the RM50 if my referrals signed up but did not complete his/her first job?

No, you will only get the RM50 once they successfully complete their first job.
Will my friends/family get any incentive after signing up?

Yes, currently there is a First Job Incentive* when they complete their first job. Learn more about the available incentives

here

.

**subject to changes
Terms & Conditions